Thirty years of fine craft.
For over three decades, Falbrecht Studios has been creating handcrafted designs in several media: from kiln fired enamel on copper and classic colorful millefleur glass, to etched faux bone "scrimshaw," to hand painted wood tops. Our color enamel designs are on 18 gauge copper, fired at 850 C using Thompson enamels.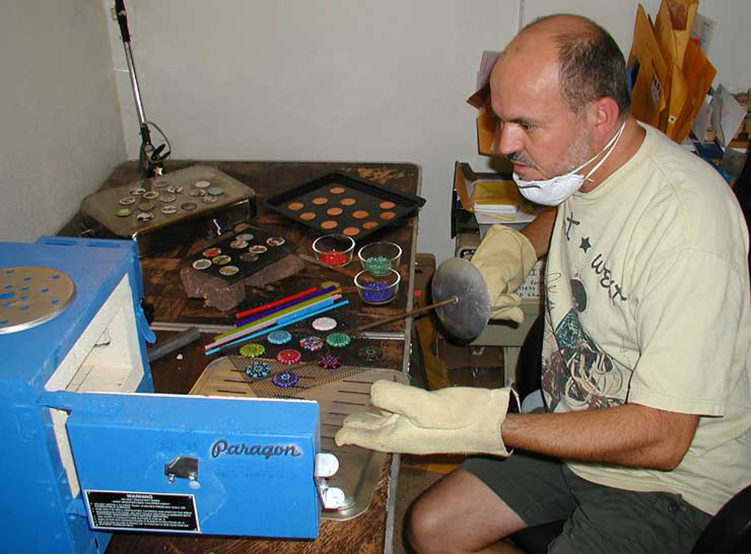 We sift colors onto raw copper with designs built-up using enamel powders, employing traditional techniques of wet packing, gold leaf, hand stencilling, metal lusters and enamel paints. Contact us for more information regarding other processes we do.